AMERESTORE, is the first company to call after storm, water and fire damage or for mold remediation. Our team of experienced and trained Remediation Professionals are standing ready around-the-clock and have both the experience and equipment to complete ALL that is necessary to mitigate your loss and get your building back to operation, fast!In a day of uncertainty, you must feel comfortable with whomever you hire to handle your restoration services.
Are you taking all the necessary precautions?

Are their people trained to do your job the correct way?

Are they insured properly?

Do they follow the OSHA and EPA guidelines for their job activities?
Rest assured, WE DO!
"I listen to your ad on Bob and Tom and wonder why you do not promote your wonderful carpet cleaning as well as your restoration services. As a very satisfied long time client, I am sure there are others like me that need carpet cleaning but rarely need clean up after a major problem. Just a suggestion to alert folks in your ad that you have a superior carpet cleaning business too."
---
The Amerestore President
Mike Adams
Founder & President of Amerestore, America's Restoration Team
Mike established the company in 1989 and now has over 25 years experience in the cleaning & restoration industry.
"The Clean Trust" certified in: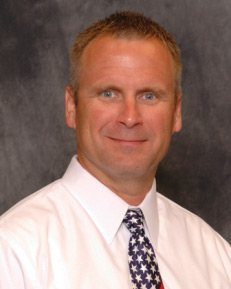 Master Fire & Smoke Restorer
Master Water Restorer
Journeyman Fire & Smoke Restorer
Journeyman Water Restorer
Journeyman Textile Cleaner
Water Damage Restoration
Fire & Smoke Restoration
Applied Microbial Remediation
Health & Safety Technician
Applied Structural Drying
Carpet Cleaning
CPT Repair & Re-installation
Odor Control
Upholstery & Fabric Cleaning
Commercial Drying Specialist
Instructor for IICRC courses 2000 – 2004Completed Courses: Chuck DeWald's Emergency Hands-On Drying SchoolSenior Mullet:  Advanced Emergency Hands-on Training in Water Damage Restoration
Snell Infrared Thermal/Infrared Thermography, Level I Building Applications for Infrared Thermography
University of Cincinnati Update for General Industry Outreach Trainers, OSHA 503
MidAtlantic Environmental Hygiene Resource Center Mold Remediation Worker & Supervisor
Environmental Testing & Technology Mold Remediation in Buildings
EMSL Analytical, Inc. IAQ/IH Sampling Workshop
Attended: Lead Abatement Worker